If you are tourist, looking forward to visit an interesting city in the United States or the world, you should consider visiting Troy city. The city has a lot of interesting tourist attractions that have attracted a lot of tourists over the years. Here are some of such tourist attractions.
Hobart Arena
The Hobart Arena is a product of a vision by Edward Hobart and William Hobart. They desired for a very big recreational program to be created in Troy City. The plan was to feature a winter sports arena, new football stadium and 18-hole golf course in the city. The plan was approved in 1947 and the Hobarts Sports Arena was launched on the 6th of September, 1950. A lot of educational, civic, religious and charitable groups have used the facility for concerts, conferences, trade shows and other events. The area has been properly maintained since then, with new projects been planned and implemented regularly.
Miami County Park District
There are about 17 parts within the Miami County Park District. Some of them include the Goodie Prairie Preserve and the Charleston Falls Preserve. The parts are opened every day of the year by 8:00am. The park closure time, however, varies from day to day. The parks offer a great location for family outings and most of the parts allow individuals to come with their dogs.
Miami County Visitors and Convention Bureau
The bureau is designed to help tourists in four different aspects which include staying, shopping, eating and seeing. Staying aspect include inns and hotels where tourists can lodge. There are also a lot of great locations for shopping, where looking for the right shop is part of the fun. You can fill your stomach in local eateries, pizzerias, fast food and popular restaurants. You can also get a different adventure, every day, due to several areas of interest. The bureau is a great place to visit, to get information about every tourist activity Troy City has to offer you.
Miami Shores Golf Course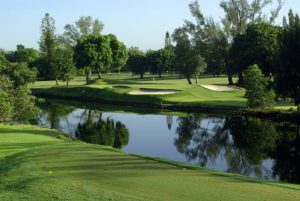 The Miami Shores Golf Course is an 18-hole Golf course with bentgrass greens and rye fairways located on 130-acre of land. The course features locker rooms, concession area, practice area and a pro-shop. It also has banquet facilities where 80 patrons can be accommodated. It is also possible for a maximum of 128 players to be scheduled on an outing for Golf on the course.
Troy Aquatic Park
If you are looking to cool off on a hot summer day, then a visit to the Aquatic Park in Troy will be a great option. Some of the amenities include Giant shade structures, zero depth entrance, interactive equipment for water play, heated baby pool, driving board, drop slide and giant water slides.
Strawberry Festival
Visiting Troy Cityon the first weekend in June will give you the opportunity to witness the strawberry festival. It holds on the first Saturday and Sunday of every month.
Some other tourist sites include Troy Skate Plaza, Troy-Miami County Public Library, Troy-Hayner Cultural Center and Treasure Island Park. These tourist attractions have made Troy city to be one of the top most tourist locations in the United States.