Troy city offers her residents a lot of opportunities to be engaged in different in different activities. The city also features a lot of fun locations that individuals as well as families can visit. Here are top things to do if you reside in Troy visit or you decide to visit.
Museum of Troy History
The museum of Troy History is a specialty museum that is located in Troy City, Ohio. The museum has a lot of interesting items that depicts the history of the city. People who love history are assured of a very interesting and educative experience at the museum.
Eldean Covered Bridge
The lovely bridge is real and covered, as you can decide to drive across it. It is possible to access the bridge with a car, a bike or on foot. To access by bike or on foot, you might want to use the Troy path for bike. There is another bridge just next to the covered bridge that you can also drive on.
Troy Hayner Cultural Center
Visiting the Troy Hayner Cultural Center is a great way of spending a free day. The 3-story building, which was used for public library, has now been renovated. The building which was erected in 1914 has now been transformed to a conventional and conference center.
Raise Your Brush
Even for those who are not artists or art lovers, they will be sure to see one or two in this paint and pottery studios. It is however a perfect location in Troy for art lovers and artists.
Overfield Tavern Museum
The Overfield Tavern Museum is a specialty museum that individuals who love history will be sure to enjoy. The fascinating museum was established in 1808. It gives the opportunity to get an insight about the lifestyle of individuals during the 1800s.
Hobart Arena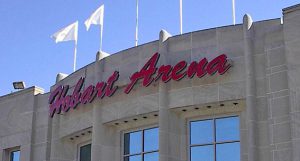 If you are a sports lover, then you can regularly visit the Hobart Arena to watch Hockey and some other sports in the stadium and arena. Concerts are also sometimes hosted within the facility.
Idle-Hour Ranch
If you are idle or looking for a nice place to have some fun with your family, then visiting the Idle-Hour Ranch will be a great idea. There are also a lot of animals to see, including a Giraffe.
Troy Main Street
If you love strolling, then you can easily take a nice stroll along the Troy Main Street. You will be able to enjoy the lovely view of the downtown area.
Waco Air Museum
The Waco Air Museum is another specialty museum located in Troy. It is a small building, but has a lot of interesting things to see.
Brukner Nature Center
The Brukner Nature Center is a forest in Troy. The forest also features a hiking trail for those who love to hike. You will get an awesome experience, filled with a lot of informative activities.
Fulton Farms
Fulton farm is a farm located in Troy. You get to enjoy picking up of fall goodies, especially pumpkins.
There are so many things to do in Troy, if you know where to go to. Doing any of these things is sure to make your day.