Like several other cities around the world, there are a number of notable personalities that were given birth to in Troy city. Here is a list of some of such notable personalities.
Cris Carter
Cris was born on the 25th of November 1965. He was once a football player in the American NFL. He has played as a wide receiver for a number of teams including Miami Dolphins, Minnesota Vikings and Philadelphia Eagles. During his career in the NFL, he made 130 touchdowns, covered 13,899 receiving yards and had 1,101 receptions.
Nancy Currie
Nancy Currie was born on the 29th of December, 1958. She is an astronaut with NASA, an Army officer in the United States as well as an engineer. In 1997, she completed her Ph.D at the University of Houston. She has spent 41 days, 15 hours and 32 minutes in Space.
Mike Finnigan
Mike Finnigan was born on the 26th of April of 1945 in Troy city. He is a vocalist and a keyboardist. He is an expert in playing the B3 Hammond organ.
Martin Gantz
Martin Gantz was born on the 28th of January, 1862. He was Ohio's fourth district Representative in the United States from 1891 to 1893. He also served as a mayor of Troy city in 1889. He died on the 10th of February 1916.
Jack Hewitt
Jack was born on the 8th of July 1951. He was a car-racer and had won the silver crown series of the USAC, twice. In 2002, he was inducted into the Hall of Fame for National Sprint Car.
Tolbert Lanston
Tolbert Lanston was born on the 3rd of February 1844. He established Monotype and invented the mechanical system for typesetting, which was patented in 1887. He was also the first inventor of the hot metal typesetter.
Miss May I
Miss May I is a metal core band that was founded in 2007. Rise record signed the band in 2008, after which their first album was released. The group comprised of Jerod Boyd, Ryan Neff, Levi Benton, Justin Aufdemkampe and BJ Stead.
Heath Murray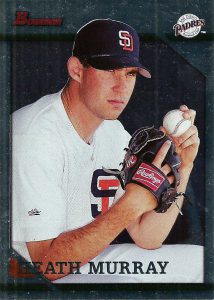 Heath was born on the 19th of April, 1973. He was a pitcher in the Major League Baseball. After playing in Michigan college baseball, the team he played for in Major League Baseball includes Cleveland Indians, Detroit Tigers and San Diego Padres. He is currently working in Troy High School, where he was a student, as a pitching coach.
Anne Rudloe
Anee was born on the 24th of December, 1947. She studied marine biology. She co-founded Gulf Specimen Marine Laboratory, located in Florida. She died on the 27th of April 2012.
Peter Shelton
Peter was born on 18th of January, 1951. She is a sculptor whose work has enjoyed wide exhibition all over the United States and in several other countries in the world.
Troy city has over the years produced a lot of notable figures. Some other notable figures include Timothy Vogler who was a football guard in the NFL, Randy Walker, who was a player and coach of American football, Pat Darcy, a pitcher in the Major League baseball and Kris Dielmn, an American football guard.